Well…it's been a little while since I was able to find the time to chastise, mock, and ridicule all of you for both your lack of fantasy football acumen and your general sorriness at life. A LOT of shit has gone down over the 3 weeks since my last blog…
Kyle managed to win 3 games in a row (speaking of that part of the reason I haven't posted is because of a clause in my contract that says if Kyle wins…no blog. rules are rules)
I need a cuss button STAT
We've learned Steve Smith gives zero fucks about kickers as he should…
Josh Norman is still angry this time at Fuhrer Goodell…"Whoever's making the rules, just get 'em out. We have a new president; have a new NFL commissioner."
And most importantly apparently forcibly jerking off teammates doesn't fall under the umbrella of hazing anymore…
"8 Texas Rangers prospects were questioned by police in the Dominican Republic after a video showed a group of players sexually assaulting an underage teammate in a hazing incident that targeted players new to the team's Dominican complex, they told the court they intend to charge at least 4 players who held down a teammate and masturbated him. Video of the alleged assault was captured and posted on Snapchat which shows the alleged victim laying on a bed with his arms held behind his back and his legs pinned down. At least 4 men are seen in addition to the alleged victim, whose penis is exposed, grabbed and maneuvered underneath a hand towel."
Just dudes being dudes really.
The current standings with 3 weeks to go in the regular season…
Bronco Trolley
Over his last 3 games Chris has gone a solid 2-1 and has continued his stranglehold on a 1st place seed. His lone loss game against Ben in one of the closest games of the season (97.34-98.58). Chris's team looks strong but could be vulnerable come playoff time due to Rodgers shaking QB play and possibly more concerning is Rodgers's inability to play defense for Green Bay so they can possibly stop the other team from scoring all the damn time. Either way Chris is basically locked in to a playoff spot unless he suffers some kind of monumental collapse (*fingers crossed) a la the Golden State Warriors in last years NBA Finals. Buckle for a lot of this down the stretch…
Bag of Tricks
Over the past 3 weeks I've gone 1-2 losing in pathetic fashion to H and Conroy who both, I think, wish fantasy had ended months ago. The 1 win was a dismantling of PJ last week thanks to massive games by TB12 and Le'Veon Bell. Although I'm technically in 2nd place there are 4 teams tied at 6-5 so things are gonna be TIGHT. I for one do not like how close things are but as long as TB12, Bell, and my star studded cast of receivers do their FUCKING JOBS I'll be made the fucking shade as they say. So WR's we do not want this…
We want this…
HoneyFunchessOfOats
Just like me Brian went 1-2 over the past 3 weeks with his lone win coming against Tony in a blowout. Brian's team looks really good on paper so I'm surprised he's stuck at 6-5 with the rest of us idiots but here we sit. His RBs are above average to great and his 2 QBs have been red hot lately (Carr and Mariota), but although he has really good WR's a lot of them have had shitty QB play this season (Landry -Tannehill, Benjamin – Cam, Thomas – awful Broncos QB, Pryor – whatever mouth-breather the Browns start). Good thing he's got that Buffalo D led by the Ryan brothers though to carry him to the playoffs…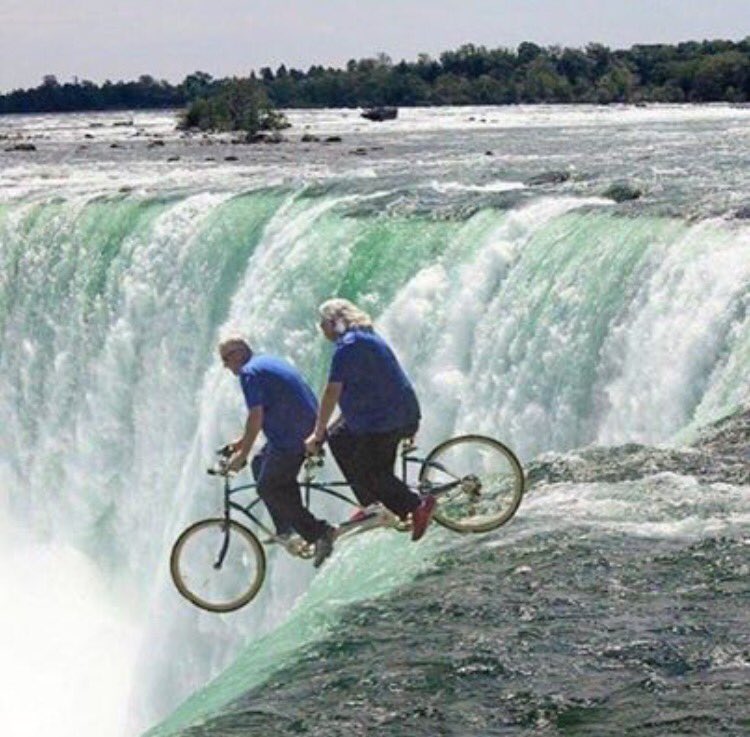 Saved By Odell
PJ too has gone 1-2 over the past 3 weeks is also part of that 4 way tie for 2nd place at 6-5 and just like Brian his lone win came against Anthony. PJ's season has been up and down but throughout the season Zeke Elliott has been a monster and shows no signs of stopping, but after that it's been hit or miss for PJ and his crew. Jordan Matthews can't catch (I know because I watch the Eagles games) which isn't a great quality for a WR, I don't know who the fuck Devante Parker is, and Todd Gurley is being ruined by Jeff "poopy pant" Fisher out in LA. Luckily for PJ, Brees has been good more weeks than he's been bad otherwise he'd really be screwed. PJ should be solid down the stretch but I am also concerned with any team starting whatever the fuck a C.J. Fiedorowicz is.
MoreDuuudes!
It's been a rough 3 weeks for Anthony in fantasy as he's gone 0-3…losing to PJ, Brian, and Michael. It would seem that Tony's seemingly magical ability to put together lineups of complete randos and have them put up monster numbers as finally faded. On the flip side Gronk has gotten injured again, Luck has struggled lately, and his starting RBs are Devonta Freeman and Tim Hightower so that's not the best. Tony really needs a win this week because his playoff chances have been getting WRECKED over the last month (Tony's 0 for November…got em!).
Overkill Killers
Ben has gone 2-1 over the last 3 weeks and is making a serious push for the playoffs after handing Chris his 2nd loss of the season. I for one have no idea how Ben is winning games with the absolute trash lineups he's been starting…Cameron Meredith? Pierre Garcon? Pretty sure he started Quincy Enunwa the other week. Even if Ben does continue his hot streak I'm not sure if his team will be eligible for the playoffs since Alshon Jeffery got caught using PEDs…so I'm pretty sure that means he has to vacate any wins he got while starting Alshon. I'm not 100% sure on that so stay tuned and be ready for an update on the ESPN app once me, US Congressmen, and possibly Putin meet to discuss this pressing issue. Just hot fucking garbage and somehow he's winning games and crushing people…oh and Antonio Brown is still abusing people…
Harambe Did 9/11
So H went 1-2 over the last 3 weeks with his lone win coming against yours truly (sorry humanity and America). Despite loathing everything that fantasy football is and stands for H is only a game back in the playoff race sitting at 5-6…and yet he's still only a game ahead of the 3 teams tied for last so back to back Teary's is still in play here (*fingers crossed*). Now he's definitely got an uphill battle down the stretch especially after AJ Green had his entire hamstring explode on national television last week. Live look at H giving zero fucks about fantasy and the h8ters…
Basements flooded across the globe
Multiple Scoregasms
While struggling most the season, Michael has continued to put in that fantasy work while most likely neglecting his real life work but I'm not here to applaud Michael's work ethic/choices. He's gone 2-1 over the last 3 weeks and is fighting like mad to avoided the dreaded Teary. Michael has really been let down by his RBs all year but down the stretch he should be fine thanks to the great pickup of America's new favorite RB…the Washington R words "Fat Rob". Absolutely electric nickname. #GoFatRobGo Don't think playoffs are in the cards for Michael though…
Bye (artist formerly known as Pray the Forte Away)
After an awe inspiring 4 game losing streak Conroy has gone 2-1 over the last 3 weeks in his quest to not have to give Teary punishments to himself. Conroy has really been screwed by bad QB play throughout the entire season…Cam has sucked and his 2 stud WRs (Hopkins and Allen) have been neutered by Osweiler and Bortles. One can only assume that the long hours Conroy is toiling away in his office are for strategies to avoid coming last place/doing advanced scouting for our fantasy basketball team called Soakus Pocus. It's been a long season and let this be a lesson to you kids…don't drink (HEAVILY) and draft. Not even Tebow can save this squad…
JPP's Finger Bang
Here's Kyle's moment of glory for the season…right here…Kyle went 3-0 over the last 3 weeks…there that's it…pretty much the only bright spot for him all season. It's no surprise that Kyle started winning once Russell Wilson stopped having sex constantly, let his ankle heal, and started scoring fantasy points again. Also Kyle starting his #1 pick (Dick Johnson) in his FLEX spot all year is absolutely BANANAS to me I don't know why. Kyle probably thinks he could win out and potentially be in the playoffs…not gonna happen Kyle…here's what happens when you try to make a late season playoff run…
Not sure when the next blog post will be and frankly I don't care…I'm busy trying to avoid channels that draw giant dicks all over the place…
And in case you were curious…I share PFT's list things to be thankful for…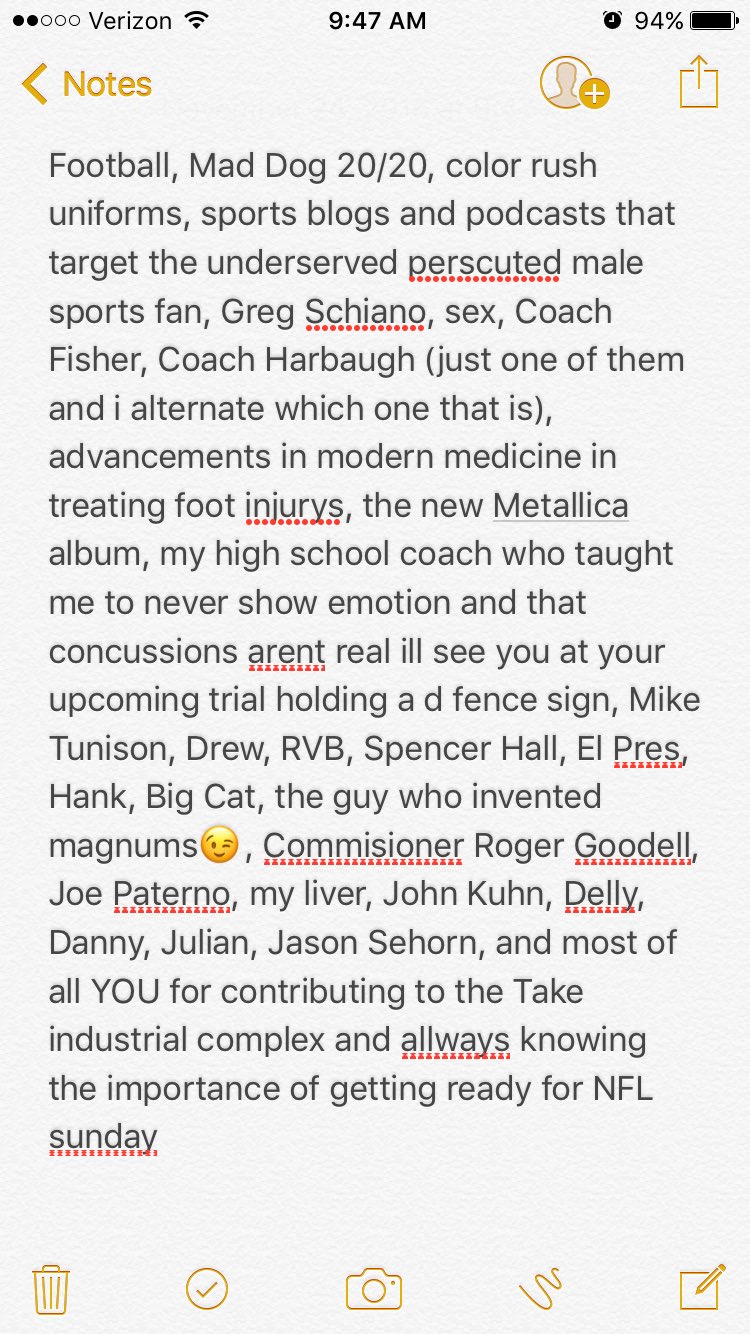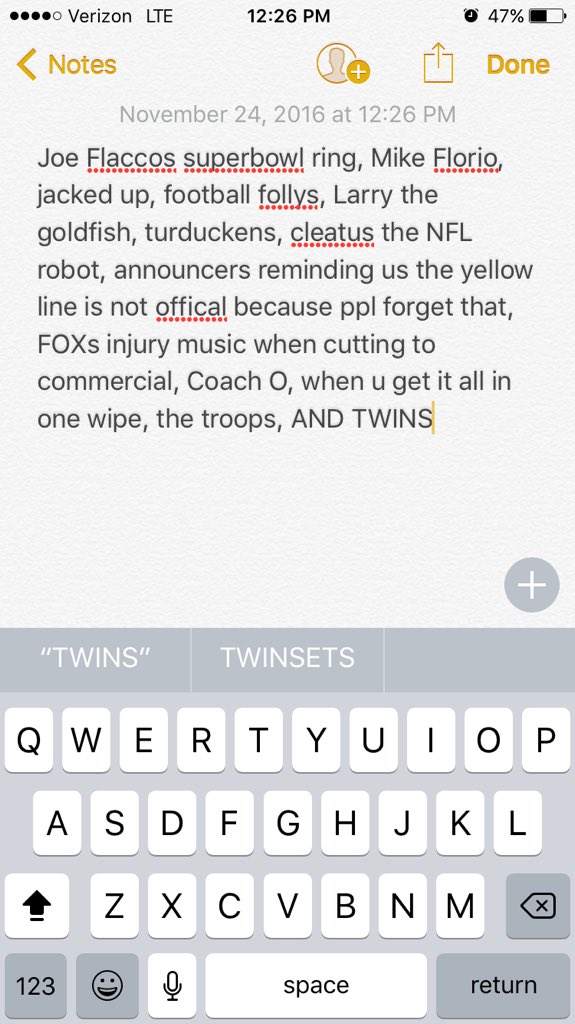 Good luck over the last few weeks of the fantasy season and do your part for global warming and run those engines!