It's the most wonderful time of the year boys and girls. Football is in full swing (Jags vs. Titans Thursday night football anyone!?!?) and the NBA is officially back!!
Plus white guy!!
For all of you that are curious the Heat won in convincing fashion, nbd. They're basically 1 LeBron ACL tear away from a trip to the finals…probably. With the NBA being back, it's brought up a lot of water cooler talk…not sure water coolers or water cooler talk are even still a think…about the elephant in the room. There's a lot more black guys that play in the NBA than white guys. I've also heard this is true for the NFL but there haven't been any stats to prove it. Mainly because NFL players play with helmets on and a lot of sleeves so there's really no telling which race is under there. Anywho, if you're concerned about being a racist (I'm not, I'm 2% black so we cool)…
Here's your definitive guide to…Am I Racist…
So now that I've solved racism and I'd like to tackle 1 more major issue that is plaguing households all across the nation. It's a major crime against humanity and as Trump would say "it's a disaster."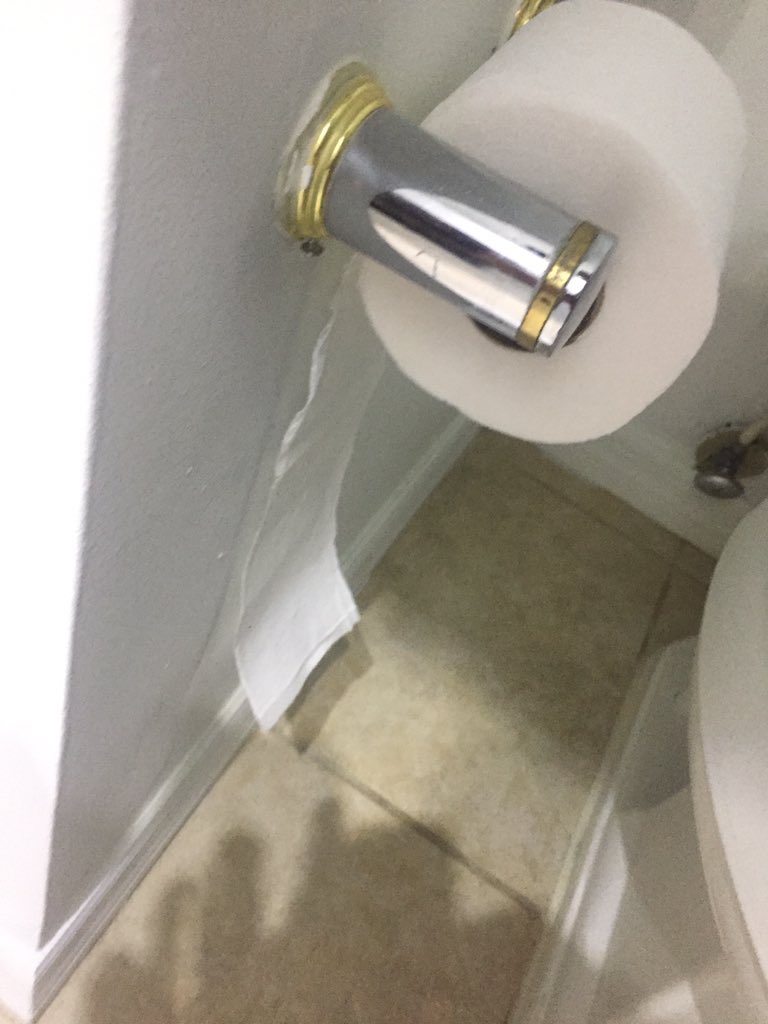 I'm just gonna say this flatly…if you put the toilet paper under instead of over (even just once to see how it feels) you belong in Guantanamo. PERIOD. And if you find toilet paper in the holder like that you have a moral obligation to your fellow sane humans to correct this absolute savage move.
Overkill Killers vs. Saved by Odell
Ben got a much needed win against PJ's injury plagued squad last week on the backs of 20+ performances by Blount and the surprisingly legit Eagles Defense. Going into the game it didn't look good for Ben since he was rolling with Lord of the Check Down Alex Smith (which by the way…all this check down, play it safe shit is KILLING the entertainment of the NFL…there are like 3 QBs that throw it down the field everyone else is a check down bitch). Like PJ, Ben suddenly has some injury issues since Riddick has been out, McKinnon got hurt, Big Ben is out for weeks, and McCoy is out with a hamstring and still has herpes. PJ got a monster game from Brees (24.68), on the road which happens like once a millennium, and that was about it. He also got another injury since Tevin Coleman got hurt and still has sickle cell traits which I'm pretty sure is like the modern day version of leprosy. Since both y'all got so many injuries, maybe this will help you figure it out…
Bag of Tricks vs. MoreDuuudes!
Big time win for me last week. Tony may have more dudes but my dudes proved that I have the quality of dudes to beat any dudes on any given Thursday, Sunday, and Monday. Cobb got me started on TNF with 23.1 points and then Evans (25.6), Bell (19.9), and Brady (18.18) kept it going on Sunday. Then Monday night Booker (15.2) buried him. Booker was another big brain move of mine since CJ Anderson appears to be out for awhile so hello new RB. As for Tony, he was really hurt by the fact that every time Edelman, White, and Gronk scored points it meant Brady was also scoring as well. Luck had a monster game for him with 27.82 as did Gronk (17.3) but that was about it. I may have beat MoreDuuudes! but Gronk still reigns as the king of the dudes…
Pray the Forte Away vs. Bronco Trolley
I legitimately believed going into Monday night, basically tied, that Conroy was gonna be the one to beat Chris. It was Hopkins vs. Sanders. I was confident. Conroy didn't watch and played fruit ninja or some shit. There was a buzz in the air. And then I got Osweiler'd. Fucking guy threw the ball 40 times!!! 40!! And only mustered like 220 yards. Fucking pathetic Alex Smith type of game. In the loss, Conroy got ridiculous games from Forte and Gordon who totaled 60.5 points AND if you add in Lacy's points from the FLEX Conroy got…60.5 points from all his RBs (zoom zoom zoom).
As for Chris…he won again…Rodgers (23.74) the white guy…Ware (20.1)…Rodgers (16.8) the black guy. How do you sleep at night knowing all the fantasy lives you're ruining?! Every week Chris be like…
JPP's Finger Bang vs. Harambe Did 9/11
The fightin Harambe's went ape shit against the Finger Bang's. Green (26.9), Hilton (22.8), Anderson and Bernard (31.9), and 26 points from his Kicker and Defense. An absolute beat down and H had 3 dudes over 15 points just waiting on his bench ready to take up the jihad. Meanwhile, poor Kyle. It's like the old saying goes…night is always darkest right before you finally die and your heart stops and you never breath again and your wife gets all your money. It's never good in fantasy football when you got more guys with 1 point (3) than guys over 20 points (1). Kyle's team 3 weeks ago…
Live look at Kyle's team…
HoneyFunchessOfOats vs. Multiple Scoregasms
If only Michael could clone Julio Jones and play him at any position…then I think he would have a nasty team. As it stand now though it's just Julio (21.9) and a random assortment of guys off the street. One week after the "play all the Michael's I got" strategy he tried it again and although Michael Thomas (18) was good, Christine Michael (7) was not. As for Less Big Asia, he got strong games from Hill (26.2) and Murray (20.2). Murray has been a stud all year, if Brian could have gotten that kind of consistency from other parts of roster he'd be in much better shape than he is now (can't believe ya gave up on pre-season hype guy Tajae Sharpe). Also I see you Mike Wallace (17), you sucked for the 3 weeks I had to start you and now you're back to killing it. I hope the turf monster gets you next week. Tried to get Michael for an interview to talk fantasy football and about his loss to Brian but all I got was…
C'Mon Son!
Hey Yahoo Fantasy Football…listen up…you're fucking retard cunts. ESPN figured it out. FanDuel figured it out. I tweeted you guys like 4 times…which brings my total tweets to like 7 so clearly it's important. They listed Ty Montgomery as a WR/RB. Get with the fucking program. Nigga is playing RB and with Lacy and Starks out for the foreseeable future he's gonna be the feature back. So to sum up…fuck you Yahoo…yous a cunt…fucking fix it…also maybe don't open that envelope of white powder I mailed you either…it's not cocaine. Yahoo Fantasy Football…C'-the fuck-On Son!
Good luck in Week 8. Fuck the snow. Fuck this gay earth. Happy Halloween.
ps-we need an official gambling animal for the league…